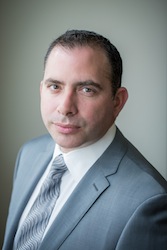 By: Alejandro E. Jordan, Esq.
Thinking of investing in real estate in South Florida?   Recently published data by the Miami Association of Realtors and Greater Fort Lauderdale Association of Realtors confirms that real estate prices in Miami and Broward County are beginning to take off.  However, while purchasing investment property can be highly rewarding, it may also result in extreme losses. The most successful investors understand this principle and surround themselves with the right professionals from the beginning to mitigate the inherent risk.
It is no secret that successful real estate investors don't do it all on their own. That task would be impossible considering that the best real estate portfolios typically contain a mixture of residential, commercial, single family, mixed use, retail, industrial and multi-family investment properties.   Even if you haven't made your first investment property purchase yet, having the right team on your side is invaluable, especially in competitive markets like Pine Crest, Coconut Grove, Brickell, Miami, Coral Gables, Miami Beach, and Bal Harbour.
The real estate professionals on your Dream Team will vary based upon your specific needs, but here are some of our suggestions whether you are acquiring or selling South Florida investment properties:
Real Estate Attorney:  It is imperative to retain an experienced real estate attorney for any real estate deal.   Develop a close relationship with your real estate attorney.  Your real estate lawyer should be no more than a phone call away and kept up to speed as your deal progresses.  If you would like to meet with experienced real estate attorneys, please don't hesitate to call our office to schedule a free appointment: 305-501-2836.
Real Estate Agent:  Another key to successfully acquiring South Florida investment properties at the right price is by working with a full time, professional South Florida real estate agent.  Your real estate agent must have local knowledge and expertise.  If they don't, get rid of them and hire a better one.
Property Manager:  A property manager is a vital member of your team for larger multifamily, retail, industrial and commercial properties. If you do not have a good property manager, please schedule a meeting with our real estate law firm and we will recommend a property manager that suits your needs.
Closing  Agent: Your real estate attorney should be capable of closing your real estate deal. If they are not,you should consider finding a new real estate attorney. Prior to closing, your real estate attorney should review the title for all hidden issue(s), mortgages, liens or other property encumbrances. Do not undervalue the importance of title insurance!
Mortgage Broker/Lender:  The lender is another integral member of your Dream Team.   A good mortgage broker not only can prequalify a potential borrower, but they can prequalify a potential property for you in advance.   The ability to leverage a property is a great tool to use in your financial analysis plan.
CPA/Tax Professional:  Not all CPAs truly understand real estate.  Make sure the CPA or tax advisor you choose understands real estate. If you are serious about investing in real estate, make sure your CPA is aware of this fact in advance and provide current and accurate information to them.
Insurance Agent:  Knowing in advance what your insurance costs are is key to having accurate and current overhead costs.  Make a good property insurance agent part of your Dream Team, so you can call them at moment's notice.
Contractor:  Every investor needs a skilled contractor.  Make sure this team member is someone you can trust, is licensed and insured.
Finding the right team members can be a frustrating and grueling process. If you want help developing your real estate dream team, please feel free to contact us for help at: 305-501-2836 or visit us at www.JordanPascale.com.