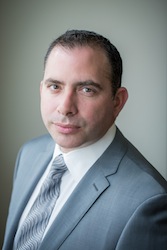 By:  Alejandro E. Jordan, Esq.
Florida's Governor signs into law HB 469, which streamlines the execution of Florida real property leases by eliminating all statutory witness requirements.
On June 27, 2020, Florida Governor Ron DeSantis signed into law House Bill 469 (HB 469), which amends Section 689.01 of the Florida Statutes, eliminating the requirement for two subscribing witnesses to validate a landlord's execution of a lease with a term exceeding one year. The new law took effect on July 1, 2020.