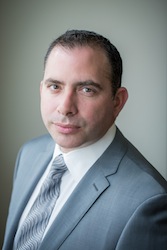 By:  Alejandro E. Jordan, Esq.
The Miami Downtown Development Authority's Annual Residential Market Study Update for the Greater Downtown Miami area, prepared by Integra Realty Resources (IRR), came out in early February, and is full of interesting/useful information. In this post we will discuss a few of the attention-grabbing tidbits from the Miami Downtown Development Authority (MDDA) report, and begin to address how some of these developments are going to affect you as buyers/sellers here in the Miami area.
According to the Senior Managing Director for IRR, Anthony M. Graziano, and Market Research Analyst, Dan Bowen, a big picture view on the state of the market should recognize that while inventory is up, there is no distress in the market. New pre-construction deliveries closed out successfully in 2016, demonstrating buyer confidence.
Resale pricing retreated modestly (6% – 7%), reflecting both a correction after five consecutive years of growth, as well as a stronger US Dollar, resulting in nominal price increases for most foreign buyers, according to the MDDA report.
With regard to condo delivery, the report notes that the greater downtown Miami area saw the largest volume of delivery (2,202 units delivered in 2016) since 2008, although it was also noted that this figure is mostly in line with the expected 11-year and 15-year cycle of absorption.