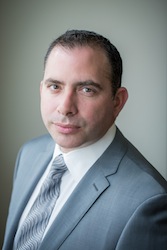 By:  Alejandro E. Jordan, Esq.
Due Diligence on Commercial Real Estate Transaction in Miami, South Florida
Safety, risk management, and environmental due diligence before a commercial real estate transaction is becoming more complex. Here are some guidelines for performing due diligence on a commercial real estate transaction involving an existing structure.
Safety Assessment:
Is the building

ADA compliant

? If not, is there a current remediation plan in place?
Safety inspection of elevators?
Fire system adequate and inspected? Documented fire safety protocols?
Have there been any lawsuits or complaints filed, even if dismissed, regarding safety or access issues?