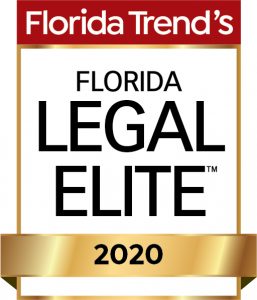 ST. PETERSBURG, FL. (June 22, 2020) – Alejandro E. Jordan, ESQ. of ESQ.title, Coral Gables was recently recognized in the 2020 edition of Florida Trend's Florida Legal Elite™.
The list of 1,071 honorees represents just over 1% of the active Florida Bar members, including attorneys in private practice as well as top government and non-profit attorneys who practice in Florida.
Florida Trend invited all actively practicing Florida lawyers to name the attorneys that they hold in highest regard – lawyers with whom they have personally worked and would recommend to others.