In the world of real estate, maximizing your savings is paramount, and one way to achieve this is by working with a real estate agent who offers buyer rebates. At ESQ.title, a respected real estate law firm situated in sunny Coral Gables, Florida, we understand the significance of making the most out of your real estate transactions. In this article, we'll provide you with a comprehensive guide on what to look for when selecting an agent who offers rebates and how ESQ.title can be your trusted partner throughout this process.
Understanding Buyer Rebates
Before delving into the criteria for choosing the right agent, let's grasp the concept of buyer rebates. A buyer rebate is essentially a portion of the real estate agent's commission that is returned to the buyer. This rebate can significantly reduce the costs associated with purchasing a property, making it an attractive proposition for homebuyers.
Choosing the Right Agent for Buyer Rebates
Selecting an agent who offers rebates requires careful consideration to ensure that you're not only saving money but also receiving quality service. Here are some factors to keep in mind when making your decision:
1. Experience and Guidance:
Look for agents who have experience in the local real estate market, as they will likely have a better understanding of the area and can provide valuable insights.
Ensure the agent has the proper knowledge for your specific type of real estate transaction, whether it's residential, commercial, or investment properties.
2. Rebate Percentage:
Inquire about the percentage of the commission that the agent is willing to offer as a rebate. This can vary, so be sure to find a competitive rate that aligns with your financial goals.
3. Services Offered:
Aside from the rebate, evaluate the range of services the agent provides. A good agent should offer a comprehensive suite of services, including property search, negotiation, and contract review.
4. References and Reviews:
Request references from the agent, and take the time to speak with their previous clients. Reviews and testimonials can offer insights into the agent's professionalism and customer satisfaction.
5. Transparency:
Transparency is crucial when working with an agent. Ensure that the agent provides clear and honest communication about the rebate process and any other transaction-related details.
6. Legal Compliance:
ESQ.title can provide legal guidance to review the terms of the rebate agreement. This ensures that the agreement complies with legal standards and protects your interests.
Why Choose ESQ.title?
ESQ.title is your partner in making informed real estate decisions. Here's how we can assist you in your quest to find the right agent offering buyer rebates:
Market Insights: We have an extensive understanding of the Coral Gables and South Florida real estate markets, allowing us to recommend agents who offer competitive rebates.
Legal Guidance: Our experienced real estate attorneys can review rebate agreements to ensure they are legally sound and offer comprehensive protection.
Negotiation Support: If the terms of the rebate require negotiation, we can lend our knowledge to ensure you secure a fair deal.
Due Diligence: We conduct thorough research on potential agents, ensuring they have a strong track record of delivering on their rebate promises.
Maximizing your savings in a real estate transaction is a smart financial move. If you're in the process of selecting an agent who offers buyer rebates or have questions about the rebate process, ESQ.title is here to assist. Reach out to us at (305) 501-2836 or visit our website at www.esqtitle.law to learn more about how we can guide you to financial success in your real estate journey.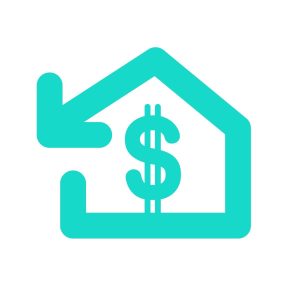 About the Author
Alejandro E. Jordan, Esq. is the Chair of the ESQ.title | Real Estate Law's Residential and Commercial Real Estate Closing/Title Insurance Group, with nearly two decades of experience in the business of real estate closings, finance, and development.  His broad base of knowledge allows him to stay ahead of the game and keep abreast of the latest market trends.  If you have any questions on whether or not a particular real estate investment is right for you or your buyers or sellers, need assistance in drafting offers, contracts, LOIs, or in analyzing due diligence on a particular opportunity, or just have a question on your next real estate closing or potential transaction, contact us at (305) 501-2836 or visit us at www.esqtitle.law for immediate assistance.
Disclaimer: This article is for informational purposes only and should not be considered legal or financial advice. Consult with qualified professionals for personalized guidance.