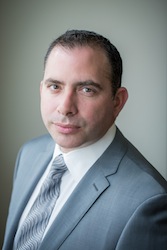 By:  Alejandro E. Jordan, Esq.
As mentioned in our previous post, the number of COVID-19 coronavirus ("Coronavirus") cases continues to increase, and with the World Health Organization raising its threat assessment of Coronavirus to its highest level, businesses in Miami-Dade and Broward Counties are becoming increasingly aware of the many challenges that are ahead.
At ESQ.title, we have established a Legal/Real Estate Task Force focused on Coronavirus-related issues. Our aim is to provide guidance and plan for solutions to clients' business and legal needs.  Below, we address some of the important issues business owners and individuals should consider:
Real Estate Transactions
General:
Consider whether a transaction will be delayed or impacted due to the Coronavirus (for example, travel restriction-related delays, delays in conducting due diligence, a delay in signing a lease or guaranty because the parent company of a tenant is based in an impacted area, delayed inspection of construction progress, unscheduled holidays delaying deadlines, supply chain issues — see below — etc.).
Consider options to mitigate the impact on construction projects of the supply chain effects and consider rights and remedies under construction contracts.
In order to mitigate any slowdowns in transactions, property owners and brokers should consider new technologies allowing for virtual tours of assets to be used in place of physical asset tours and inspections.
Prepare for a spike in litigation due to construction delays, missed deadlines on purchase and sale agreements, leases and contracts generally.
Prepare for potential default claims.
Landlords:
Review leases and consider potential responses to rent abatement applications.
Determine whether any parts for equipment needed with respect to building maintenance, repair and replacement originate from areas impacted by Coronavirus and whether there are viable alternatives given availability, delays and pricing impacts.
Inquire with tenants regarding the amount of employees working remotely and whether scaling back utility usage is feasible.
Consider limitations on large scale events and reasonably restricting amenities (for example, cafeterias, fitness centers, etc.).
Communicate with tenants regarding steps being taken and preparedness.
Global demand for increased "remote" or "work from home" job fulfillment, in certain industries, will create immediate need for creation, supplementation and leveraging of more sophisticated technology and related investments.
Landlords may consider new technological advances in building ventilation systems in helping to reduce the spread of airborne diseases.
Retail malls may suffer as a consequence of shoppers choosing not to gather; percentage rent declines.
Tenants:
Inquire with landlord's property management personnel regarding availability and procedures.
Consider impact on tenant improvements, delivery dates and move-out dates.
Review leases and consider potential requests for rent abatement or early termination rights.
Finance:
Consider impact on mortgage rates, U.S. Treasuries and property values.
For open-end funds, consider impact on redemptions.
Potential for workouts and lender forbearance.
For construction loans, consider impact on key completion dates, cost overruns and potential force majeure.
Consider impacts on underwriting on assumptions given anticipated economic slowdown.
Financial Restructuring
Consider Coronavirus impact on revenue (for example, businesses relying on foot traffic such as "bricks and mortar" retail, sports and entertainment venues) and potential need for lender forbearance, financial restructuring or bankruptcy protection.
Significant disruption in world markets, supply chains and consumer concerns could push other companies to consider restructuring.
Anticipate payment and covenant defaults by affected individual and corporate borrowers; this could lead to a rise in bankruptcy filings.
Lenders should prepare for value impairment across asset classes and corresponding collateral coverage erosion.
Market climate could lead to large swings in debt trading prices, with control positions changing hands to opportunistic investors.
Anticipate that the impact of Coronavirus may be relevant when assessing financial projections submitted in connection with bankruptcy proceedings (g., factored in when proving feasibility of a plan).
While the financial, commercial and social impact of the Coronavirus outbreak is undetermined, businesses would be well served to perform assessments of the impact of this global outbreak and prepare for the outbreak to continue increasing before it stabilizes.
Contact ESQ.title to evaluate your rights and obligations under your real estate contracts, commercial leases, and business agreements, as well as to ensure that you implement a tactical plan to minimize disruptions to your ability to provide services to your business.