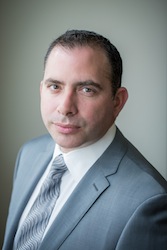 By:  Alejandro E. Jordan, Esq.
As mentioned in our previous post, the number of COVID-19 coronavirus ("Coronavirus") cases continues to increase, and with the World Health Organization raising its threat assessment of Coronavirus to its highest level, businesses in Miami-Dade and Broward Counties are becoming increasingly aware of the many challenges that are ahead.
At ESQ.title, we have established a Legal/Real Estate Task Force focused on Coronavirus-related issues. Our aim is to provide guidance and plan for solutions to clients' business and legal needs.  Below, we address some of the important issues business owners and individuals should consider:
Real Estate Transactions
General:
Consider whether a transaction will be delayed or impacted due to the Coronavirus (for example, travel restriction-related delays, delays in conducting due diligence, a delay in signing a lease or guaranty because the parent company of a tenant is based in an impacted area, delayed inspection of construction progress, unscheduled holidays delaying deadlines, supply chain issues — see below — etc.).
Consider options to mitigate the impact on construction projects of the supply chain effects and consider rights and remedies under construction contracts.
In order to mitigate any slowdowns in transactions, property owners and brokers should consider new technologies allowing for virtual tours of assets to be used in place of physical asset tours and inspections.
Prepare for a spike in litigation due to construction delays, missed deadlines on purchase and sale agreements, leases and contracts generally.
Prepare for potential default claims.