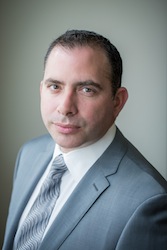 By:  Alejandro E. Jordan, Esq.
This Article provides you with tips to create a concise and effective negotiation checklist and the key points you should consider when negotiating a lease in a multi-tenant office building.
This Article also highlights key provisions you should pay close attention to often found in office leases.
At initial glance, a 20, 30 and sometimes 40 page commercial office lease agreement may seem daunting.  However, with a properly drafted checklist, a savvy negotiator can swiftly navigate this legal document by making sure that all of the key provisions of the lease have been accounted for (or at least, that you know what you are getting yourself into before you are bound by its terms).  A wise person once said, "Organization is the key to success."
A good summary or checklist can be a useful tool for tenants to:
Keep track of on-going lease negotiations.
Quickly reference the key provisions in your lease.
Summarize the final key terms of your final executed lease.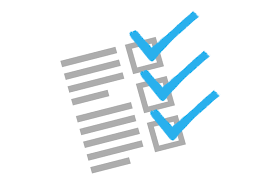 A good idea is to prepare a summary chart of the following key lease provisions found on leases for a multi-tenant office building, such as:
Important Dates – such as Commencement, Rent Commencement, and Expiration Dates
Parties to the Lease Transaction
Description of the Leased Premises
Permitted Use of Premises
Lease Term
Security Deposit
Base Rent
Additional Rent
Services Provided by Landlord
Assignment and Subletting Rights
Initial Build-Out Obligations
Tenant's Alteration Rights
Repair and Maintenance Obligations
Compliance with Laws Obligations
Indemnification Obligations
Limits on Landlord Liability
Subordination
Early Tenant Rights
Rights After Casualty Loss or Damage
Condemnation Rights
Insurance Obligations
Holdover Penalties and Surrender Obligations
Events of Default
Landlord's Remedies
Tenant's Remedies
Arbitration
Estoppel Certificates
Attorneys' Fees
Express Covenant of Quiet Enjoyment
Notices
Time of the Essence Provision
Memorandum of Lease; Recording
Broker Representation and Indemnification
Governing Law
Purchase Option
Additional Space Option
Terms of Guaranty
Rules and Regulations
Lease Exhibits and Attachments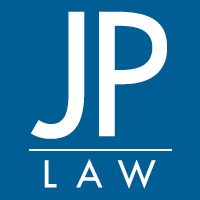 About the Author
Alejandro E. Jordan is the Chair of the Jordan Pascale, PL's Commercial Real Estate Law Group, with over a decade of experience in commercial lease negotiations for all property types, including office, retail, and industrial properties.   His broad base of knowledge allows him to stay ahead of the game and keep abreast of the latest real estate issues and trends.
ESQ.title law firm has over 20 years' experience as advisors to foreign national and domestic real estate investors, real estate owners and tenants, developers, real estate investment companies, and ultra-affluent high net worth individuals. If you have any questions on whether a particular a commercial real estate transaction is right for you, need assistance in leasing or in analyzing due diligence on a particular opportunity, contact us at 305-501-2836 or visit us at www.JordanPascale.com for immediate assistance.  Our offices are conveniently located in Miami, Florida (Coral Gables), and service clients throughout the State of Florida.