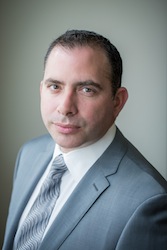 By:  Alejandro E. Jordan, Esq.
When you work as an attorney, client confidentiality and service is vital to your success.  If you don't have a professional office, or you need additional conference space than what you have, it's time to consider creative ways to enhance your ability to serve your clients. With flexible law office space in Downtown Miami and Coral Gables, Florida, you have choices.  Esq.suites offers a professional environment exclusive to legal professionals who need an efficient space in which to work.
For small to mid firm attorneys, solo practitioners or attorneys who are from out-of-town, esq.suites is ready to help.  They offer short-term or long-term rentals for lease to attorneys who already have a home office but need a space in the area to conduct business, or solo practitioners and small firms that need a new place to call their headquarters.  The team at esq.suites understands how important legal work is, and are ready to support your business in a professional, headache-free environment.
In a

professional where one mistake can ruin your career, shared office space for legal professionals is the answer.  Instead of trying to get your work done on the fly, spending time in your car or local coffee shops, esq.suites offers a community to attorneys with flexible rental Continue Reading ›