Leasing a commercial property is a pivotal decision for any business. It involves not only finding the right space but also understanding the terms that govern your tenancy. At ESQ.title, a prominent real estate law firm nestled in Coral Gables, Florida, we specialize in demystifying complex leasing matters. In this article, we delve into the typical duration of a commercial lease and shed light on how ESQ.title can guide you through negotiating favorable terms that align with your business goals.
Unveiling the Duration of Commercial Leases
Commercial leases come with diverse timeframes that accommodate the varied needs of businesses. The most common lease durations are as follows:
Short-Term Leases: These leases typically span one to two years. They offer flexibility, which is advantageous for startups and businesses with evolving space requirements. However, short-term leases often come with higher rent rates due to the reduced commitment.
Medium-Term Leases: These leases extend from three to five years. They strike a balance between flexibility and stability, allowing businesses to settle and grow while maintaining the option to reassess their space needs in the near future.
Long-Term Leases: Long-term leases stretch beyond five years, often ranging from five to ten years or more. They provide stability and favorable rent rates, making them suitable for established businesses with a clear growth trajectory.
The Power of Negotiation
While lease durations may have standard parameters, the beauty of commercial leases lies in their negotiability. Every business is unique, and the terms of a lease should align with your specific requirements. This is where ESQ.title comes into play.
Tailoring Leases to Your Business
At ESQ.title, we understand that one size does not fit all when it comes to commercial leases. Our experienced attorneys meticulously review lease agreements, ensuring that the duration resonates with your business goals. Whether you require a short-term lease to test a new market or a long-term commitment to secure favorable terms, we're here to tailor the lease to your advantage.
Negotiating Favorable Terms
The negotiation phase of a commercial lease is where ESQ.title truly shines. Our skilled negotiators leverage their experience to secure terms that protect your interests and align with your financial capabilities. We negotiate not only the lease duration but also crucial aspects such as rent escalations, maintenance responsibilities, renewal options, and exit clauses.
Mitigating Risks
Commercial leases encompass legal nuances that can have profound implications on your business. Our team at ESQ.title conducts comprehensive due diligence, identifying any clauses that could pose risks or restrict your operations. We provide you with a clear understanding of the lease's legal implications, allowing you to make informed decisions that safeguard your business.
Your Success, Our Mission
At ESQ.title, we consider your success our mission. We believe that a well-structured, carefully negotiated commercial lease can set the foundation for your business growth. Our dedication to your success drives us to go the extra mile, ensuring that every aspect of your lease is strategically designed to empower your business journey.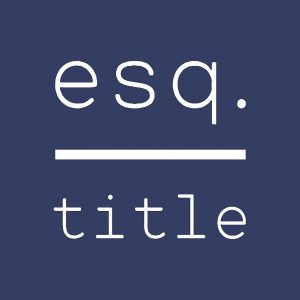 Contact ESQ.title Today
Don't navigate the intricacies of commercial leases alone. ESQ.title's team of seasoned attorneys is here to guide you through the process, from understanding lease durations to negotiating terms that set you up for success. Contact us at (305) 501-2836 or visit our website at www.esqtitle.law to learn more about how we can assist you in securing a commercial lease that aligns with your business aspirations.
About the Author
Alejandro E. Jordan, Esq. is the Chair of the ESQ.title | Real Estate Law's Residential and Commercial Real Estate Closing/Title Insurance Group, with nearly two decades of experience in the business of real estate closings, finance, and development.  His broad base of knowledge allows him to stay ahead of the game and keep abreast of the latest market trends.  If you have any questions on whether or not a particular real estate investment is right for you or your buyers or sellers, need assistance in drafting offers, contracts, LOIs, or in analyzing due diligence on a particular opportunity, or just have a question on your next real estate closing or potential transaction, contact us at 305-501-2836 or visit us at www.esqtitle.law for immediate assistance.
Disclaimer: This article is for informational purposes only and should not be considered legal or financial advice. Consult with qualified professionals for personalized guidance.