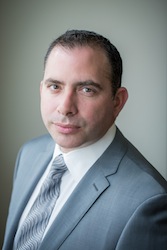 By: Alejandro E. Jordan, Esq.
We have gathered the most frequently asked questions (FAQs) from buyers and sellers of real estate in Miami-Dade, Broward and Palm Beach Counties as they relate to residential real estate closing costs.  Below is a list of our answers to the most common questions:
Q:               What are the typical closing costs for Buyers?
A:         Buyer's closing costs are negotiated and set forth in the Purchase and Sale Agreement (the "Contract") entered into by the parties.  The typical closing costs to be paid by the buyers are as follows:
Cash Deals:
Recording fees for deed;
Buyer's inspections;
Buyer's attorneys' fees.
Financed Deals:
In addition to the costs listed above, closing costs will also include:
Taxes and recording fees on notes and mortgages;
Intangible Tax on Mortgage;
Recording fees;
Survey;
Lender's title policy and endorsement;
Lender Origination fees;
Appraisal fees;
Pest Inspection / WDO Inspection.
Q:             What are the typical closing costs for Sellers?
A:           Seller's closing costs are negotiated and set forth in the Contract.  The typical closing costs to be paid by the sellers are as follows:
Documentary stamp taxes and surtax on deed;
Title search charges;
HOA/Condominium Association estoppel fees;
Recording and other fees needed to cure title;
Seller's attorneys' fees;
Seller's realtor's commission.
Q:        What is Title Insurance and Who Pays for It in Florida?
A:        Title Insurance protects you from claims that you are not the rightful owner of the property.  All lenders require title insurance and all cash buyers should purchase title insurance even though they are not required to purchase title insurance by law.  As to who pays for title insurance, It generally depends on what County the property is located in; however, custom can be overridden by what you negotiate in your Contract.  Customarily, the buyer pays for title insurance in Miami-Dade and Broward Counties.  In other counties, like Palm Beach County, Monroe County, and Orange County, it is common for the seller to pay for title insurance.
NOTE: Sellers (including developers) are prohibited from requiring a buyer to use a particular title company, either directly or indirectly, as a condition of the sale.  Buyers may sue a seller who violates this provision for an amount equal to three (3) times all charges made for the title insurance.
Q:             Do I need to be physically present for my closing?
A:          No.  Our clients frequently retain us to act for them when they cannot be physically present on closing day.  We perform "mail away" closings for both buyers and sellers.
Q:             Why Hire a Real Estate Lawyer Over a Title Company To Close     Your Next Transaction?
A:              Here are some reasons why it is important to hire a real estate lawyer to close your deal:
To advise you on your rights, interpret legal issues, and answer  your legal questions;
To avoid hidden pitfalls associated with property insurance,  construction issues, and assessments;
To analyze property inspections, surveys, and obtain remedial  action from the seller, if needed;
To represent you at closing as a fiduciary and act at all times for your sole benefit to prudently protect your best interests and assets.
Our fees and costs are no more than a non-lawyer title company.
Contact Our Experienced Real Estate Lawyers Today
If you would have any questions about the real estate closing process and/or closing costs, talk to one of our experienced Miami real estate lawyers today at (305) 501-2836 or visit us on the web at www.JordanPascale.com. Our real estate law firm has closed countless real estate transactions and we are available 24/7/365.  We are here to serve you on all of your Florida real estate needs.