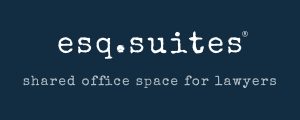 Do you plan to directly lease an office for your law practice? If you have the funds to do so, this can be a great option for starting your law firm, especially if you're a team of three or more lawyers. But if you have limited resources and a relatively small firm, you may want to rethink leasing your own office space. In this case, it might be best to sublet an office or rent an executive suite. Here are 3 ways directly leasing your office with a landlord might hurt your law firm:
1. UP-FRONT COSTS MAY SET YOU BACK
Unless you can afford to pay large up-front investments, you won't have much cash left once you pay the office's first and last month's rent, plus at least four months' security deposit. On top of those expenses, you still may need to build out your rented space to fit your needs. While landlords sometimes pay for or contribute to some build-out costs, any contributions will be incorporated into your lease. So, you'll be paying for build-out, with interest, over the term of the lease. Buying furniture (i.e. reception desks, tables, chairs, shelving, etc.) can get expensive as well.
2. MONTHLY EXPENSES CAN HINDER YOUR FIRM'S GROWTH
It's exciting for lawyers to have their own office to serve their clients, but they often don't account for expenses other than rent. It's the little things that add up. Internet, a phone system, a copier, and a postage machine are all crucial items for running your law firm. You'll also may be responsible for property taxes, utilities, maintenance (i.e. cleaning services, etc.) and liability insurance. Once you've paid for these expenses, you barely have anything left to expand your firm or even to save.
3. YOUR FIRM WILL LOSE MANY BILLABLE HOURS MANAGING THE SPACE
If you're responsible for managing the office, you'll lose precious time you could be devoting to your clients. Even if you outsource some of the important tasks to keep your office running, your firm's budget will suffer as you'll be paying these employees a salary on a regular basis. Do you want to avoid the stress and financial loss that comes with leasing your own office? Come join with us at ESQ.suites. Share office space with other like-minded successful lawyers to reduce costs and increase your earning potential today.