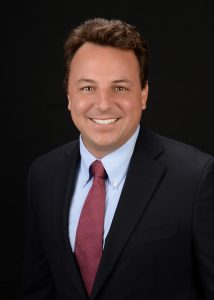 By: Daniel T. Pascale, Esq.
Within the State of Florida especially, it is common to encounter real properties encumbered to more than one party– be it by inheritance, speculative investment, marriage, or some other such instance of shared ownership or tenancy in real estate. When these relationships are legally severed, such assets must be fairly and equitably divided between all invested parties, and in the State of Florida this is referred to as Partition of Real Estate or, more colloquially, Partition Law. Codified under Chapter 64 of the State Statutes, partition matters are a unique area of real estate law and subject to defining rules and regulations that set them apart from other, more familiar forms of litigation. The following is a brief synopsis to help illustrate the process of partitioning real estate in Florida.
The first notable aspect of partition law is that any action must be filed in the jurisdiction in which the property to be partitioned is contained– in short, these matters can only be determined locally. Like most matters pertaining to real estate, any and all parties with an interest in the divisible asset will be part of the Court's consideration, be they tenants, owners, or even lien holders against the property. Upon filing of a valid complaint, the Court will determine if the partitioning of the property in question, either physically or financially, is appropriate. If a judgment of partition is made, the Court will then refer the actual division of the assets to a three person panel of appropriate magistrates, either selected by the Court or by agreement of the parties involved. These commissioners are then tasked with assessing the degree of ownership and investment of each interested party and then fairly divvying up either the actual property itself or the proceeds derived from the sale or transfer of said property according to the percentage of each party's holdings. In some cases, a sole magistrate or clerk will be appointed to oversee the sale of an uncontested property. No matter the determination of the commissioners, all final proceedings are then handled by the Court itself.
Put more simply, whenever two or more parties sever legal ties and a piece of jointly-owned real estate is involved, partition law comes into play. As with all litigation matters and despite the succinct nature of the statutes that cover it, partition cases can be extremely complex and proper legal representation is paramount to ensure your rights are protected. We here at Jordan Pascale specialize in all real estate matters, including the partition of real estate, and believe having a strong and knowledgeable advocate representing your rights is the most important step to navigating a successful partition action. Contact our office for more details about all areas of real estate law and to find out how Jordan Pascale can assist you.