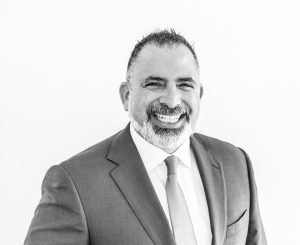 When it comes to real estate transactions, having the right attorney on your side can make all the difference. A skilled and experienced attorney can ensure that your interests are protected and that the transaction proceeds smoothly. This is where Alejandro E. Jordan and his boutique law firm, ESQ.title, come in.
Alejandro E. Jordan is a real estate attorney who has made a name for himself in the Miami real estate industry as a deal maker who always puts his clients' interests first. Alejandro believes that managing legal issues with a business-oriented mindset is key to ensuring that his clients receive the best possible outcome from any transaction.
At ESQ.title, Alejandro and his team are committed to the core values of client service, quality, and innovation. They work tirelessly to achieve results under stringent deadlines and bring a wealth of experience to the table in managing demanding client bases ranging from successful ultra-affluent high net worth individuals to your average homeowner.
What sets Alejandro and ESQ.title apart from other law firms is their client-centric approach. Alejandro understands that real estate transactions can be complex and stressful, and he works closely with his clients to guide them through the process and ensure that their needs are met. He believes in going the extra mile to ensure client satisfaction, and this is reflected in his many positive reviews and testimonials.
Alejandro's experience covers a wide range of real estate transactions, including handling the entire transactional and documentation cycles for buyers and sellers, real estate developers, and private and institutional lenders. He personally handles real estate transactions for all property types, including but not limited to, triple net (NNN) single and multi-tenant investments, shopping centers, office buildings, warehouse/industrial parks, multi-family projects, and retail centers.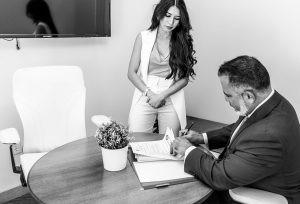 Alejandro's experience in both residential and commercial real estate transactions allows him to negotiate and draft contracts and condominium documents with ease. He represents commercial and private lenders in connection with the structuring of new asset-secured loans, construction financing, mezzanine financing, and the negotiation and preparation of initial loan commitment letters.
Alejandro's commitment to his clients is further evidenced by his pursuit of the Certified Commercial Investment Member (CCIM) designation. The CCIM designation is awarded to commercial real estate professionals upon the completion of a graduate-level curriculum and attainment of a certain level of qualifying experience. With this designation, Alejandro will be even better equipped to serve his clients in their commercial real estate transactions.
Alejandro E. Jordan is a real estate attorney who is dedicated to his clients and committed to achieving the best possible outcomes for them. His client-centric approach, combined with his extensive experience and expertise, make him a valuable asset to anyone involved in a real estate transaction.
If you're in need of a skilled and dedicated South Florida real estate attorney, look no further than Alejandro E. Jordan and ESQ.title.
Alejandro E. Jordan, Esq. is the Chair of the ESQ.title | Real Estate Law's Residential and Commercial Real Estate Closing/Title Insurance Group, with nearly two decades of experience in the business of real estate closings, finance, and development.  His broad base of knowledge allows him to stay ahead of the game and keep abreast of the latest market trends.  If you have any questions on whether or not a particular real estate investment is right for you or your buyers or sellers, need assistance in drafting offers, contracts, LOIs, or in analyzing due diligence on a particular opportunity, or just have a question on your next real estate closing or potential transaction, contact us at 305-501-2836 or visit us at www.esqtitle.law for immediate assistance.