This article provides a sample framework for the trade of real-estate ownership rights via the "encapsulation" of those rights in a Non-Fungible Token (NFT), as well as NFT participation in the DeFi sector and the potential of providing crypto title insurance, for added confidence and security.  Moreover, this Crypto-talk article will address some of the methods for transacting real estate using blockchain-enabled technologies, including NFTs, as well as the long-term strategy of "blockchainizing" or "NFT-ing" real estate in the United States.
The idea is to keep an electronic version of NFT ownership proprietary papers "on-chain," where the NFT smart contract can modify the legal entity owner's identity when the NFT is transferred from a seller to a bidder on an NFT Marketplace, for example. The key is to provide the legal framework that allows the NFT smart contract to make changes to legal documents, as well as the legal framework in the Terms of Use agreements that regulate the creation and listing of the NFT.
After digital collectible NFTs, why are real estate NFTs the next logical step?
The solution is simple: unlike movable personal property, real estate is immovable and cannot be stolen, hence it does not require a physical transfer.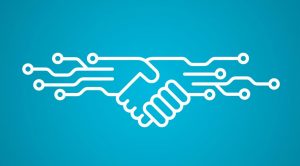 A growing number of real estate transactions will be conducted remotely online in the future. Aside from the coronavirus and other publicly distressing incidents that cause mass hysteria, behavioral and technological changes have transformed real estate from a purely physical asset to a digitally functioning one.
The world of digital assets is growing, and we're seeing more and more of our daily lives turned into computer-readable formats. NFTs are being used to create art and new digital commodities in the metaverse.
Money has already gone digital; in fact, only 8% of the world's currency is in the form of physical cash.
Charles Schwab was the first significant financial services firm to sell equities online, which eventually led to an online stock market, which will lead to a market for digital assets that operates in real time. With the help of e-commerce platforms like Amazon and eBay, tangible physical things of relatively modest value, such as books and clothes, are traded online and around the clock. In contrast to low-value commodities and services, high-value assets such as real estate, vehicles, pricey collectibles, boats, and venture investments are increasingly behaving digitally as a result of their digital ownership representations.
When it comes to real estate or automobiles, a digital record decides an individual's ability to resell the asset in the future. It makes no difference who actually uses the property (for example, who lives in the house or drives the automobile); the legal owner of the high-value asset is the one who is registered in a code. Authorities now store documents in digital format in the context of ownership (rarely on paper). Digital papers (scanned deeds) are stored in databases by counties in the United States.
Recorders' offices are in charge of these. The process of establishing car ownership, which was previously regulated by the government, is now managed by private companies that keep track of the data. Because of the growing trust in transactions, not only has the process of online ownership transfer become viable, but the reliance on governments to retain this data has lessened, allowing for even more innovation.
Because the asset's ownership is already digitized, and the paperwork for the ownership transfer is mostly digitized, the real estate asset behaves like a digital asset (thanks to the innovations of companies and organizations such as DocuSign® and the National Association of REALTORS®). There will be further transformations and innovations in the coming decade, in addition to these enormous shifts in real estate and how it is exchanged.
NFT-ing a property means that ownership can be securely transferred from one wallet to another through a fair auction on smart contracts. The NFT is used to link paperwork, disclosures, and title insurance.
If a large-scale movement of NFT-ing homes begins in the United States, people who do the first NFTs for properties may be eligible to obtain royalty fees from any subsequent secondary sales (agents and sellers).
Depending on the type of asset (land, housing, commercial properties), a management firm may be required to handle upkeep, payments, and rent collection following the acquisition. Nonetheless, they are services connected to operating the property as a revenue-generating investment, not to safeguarding ownership rights in any way. When it comes to real land, the concept of "custody" is more akin to abstract functions involving legal processes and transfers.
Rather than the physical handling and warehousing required by movable personal property or commodities, money require less physical handling and warehousing. As a result, there's a resemblance to the digital collectible NFTs that were popular in 2021. 
To learn more about how using blockchain-enabled technologies, including NFTs, or cryptocurrencies can be applied towards real estate in the real world, reach out to us and let's have a Crypto-talk.
Alejandro E. Jordan, Esq. is the Chair of the ESQ.title | Real Estate Law's Residential and Commercial Real Estate Closing/Title Insurance Group, with nearly two decades of experience in the business of real estate closings, finance, and development.  His broad base of knowledge allows him to stay ahead of the game and keep abreast of the latest market trends.  If you have any questions on whether or not a particular real estate investment is right for you or your buyers or sellers, need assistance in drafting offers, contracts, LOIs, or in analyzing due diligence on a particular opportunity, or just have a question on your next real estate closing or potential transaction, contact us at 305-501-2836 or visit us at www.esqtitle.law for immediate assistance.
This article contains links to third-party websites or other content for information purposes only ("Third-Party Sites"). The Third-Party Sites are not under the control of ESQ.title, and ESQ.title is not responsible for the content of any Third-Party Site, including without limitation any link contained in a Third-Party Site, or any changes or updates to a Third-Party Site. ESQ.title is providing these links to you only as a convenience, and the inclusion of any link does not imply endorsement, approval or recommendation by ESQ.title of the site or any association with its operators. This article is intended to be used and must be used for informational purposes only. It is important to do your own research and analysis before making any material decisions related to any of the products or services described. This article is not intended as, and shall not be construed as, legal or financial advice.