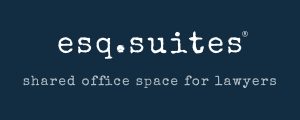 You have a plan. A plan to grow a law firm with your principles and vision ingrained in its operations.  This goal isn't easy, it will take time, research, sweat, and yes money.  Missteps could prove fatal. It is important to use resources wisely while laying the foundations of the firm and increasing the number of clients. Starting costs can be an obstacle.  Direct leasing an office is one of the largest expenses, especially in the Miami real estate market.  Not only would new law firms pay high upfront costs for a direct lease, they would also have to spend money on furniture and an IP internet network.  Office equipment such as printers also add up.  The hard-work of establishing an office not only takes huge sums of money, it also takes away precious time that business owners should be using to grow their law firm.
There is an alternative.
Save Money Instead of spending thousands on upfront costs, law firms should consider ESQ.suites, a unique shared office space exclusively for lawyers.  ESQ.suites already has the infrastructure a fledgling law firm needs to move forward. Instead of using precious funds for office startup, law firms can instead invest that money in marketing and growing their client list. Save Time The most precious resource is time.  It is one of the few commodities that can never be returned.  Building an office from scratch takes time, time that could be used networking, marketing. Focus on the important things, like building your law firm.  Outsource the unrelated topics such as fighting over the cost of a lease or trying to fix a broken printer. You want a law firm that is built on your principles.  Help make this goal a reality by skipping the high costs and time consuming endeavor of signing a direct lease.  Let ESQ.suites worry about the office so you can worry about your practice.  Contact our team today to discuss your office needs.
About the Author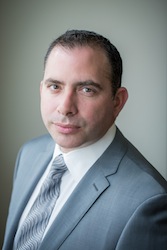 Alejandro E. Jordan, Esq. is the Founder and Chief Executive Officer of ESQ.suites, leading provider of shared office space rentals exclusive for law professionals, attorneys and lawyers in South Florida, Miami, Coral Gables and Downtown Miami.  Mr. Jordan has over a decade of experience in commercial lease negotiations for all property types, including office, shared office arrangements, multi-family, retail, and industrial properties.  His broad base of knowledge allows him to stay ahead of the game and keep abreast of the latest real estate issues and trends.