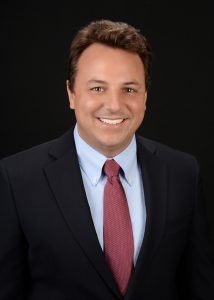 By: Daniel T. Pascale, Esq.
Offices Located in Delray Beach, FL and Coral Gables, FL.
As Hurricane Matthew bears down on the east coast of Florida, homeowners who happen to be in the path of possible damage are scrambling to make necessary preparations. Staying safe during this storm event is top priority, of course; however, after the worst is past, and the effects of the tropical system are being evaluated, here are some pertinent factors to consider for those who may need to file a property insurance claim for damage caused by Hurricane Matthew.
Don't Delay!
It is imperative that you contact an experienced professional that is working for you (the property owner) and not the insurance company. Our law firm's clients benefit from our strategic partnerships with seasoned public adjusters that analyze and document damages for your claim. An important point to note at this stage is that you are working with aggressive insurance claims lawyers and public adjusters, as opposed to an adjuster from the insurance company. Working with us is in your best interests, as we are your advocates — and most importantly, not working for your insurance company.
Only Make Temporary Repairs (and Document)
The repairs that you make to your place of residence should only be minimal. Protecting against further damage occurring should be your main priority. Of course, as is true with every step in your claim, ensure you are keeping receipts for any out-of-pocket expenses that you incur — these will be reimbursable.Remember to not throw out any items, even if they have been irreparably damaged by the storm.
Make Sure You Have Safe Living Accommodations
If the storm or catastrophic event has resulted in your domicile being rendered uninhabitable, seek out a temporary living situation. The most important thing is always the safety of you and your family.
If damage has occurred to your home, it is important to file your homeowner's insurance claim as soon as possible, create footage (and document everything), and also to seek the help of a public adjuster (your advocate). By taking these steps, you can maximize compensation that is awarded by your insurance company, and receive some critically-needed help at this trying time.
Contact ESQ.title Today For A Free Consultation
If you would like a free consultation with an experienced insurance claims lawyer, contact Daniel T. Pascale at ESQ.title at 305-310-1170 today to find out how you can benefit from the firm's legal representation. The law firm has helped numerous clients protect their rights and recover monies owed by insurance companies.