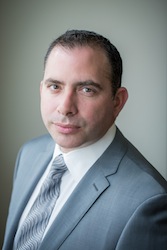 By:  Alejandro E. Jordan, Esq.
The Miami Downtown Development Authority's Annual Residential Market Study Update for the Greater Downtown Miami area, prepared by Integra Realty Resources (IRR), came out in early February, and is full of interesting/useful information. In this post we will discuss a few of the attention-grabbing tidbits from the Miami Downtown Development Authority (MDDA) report, and begin to address how some of these developments are going to affect you as buyers/sellers here in the Miami area.
According to the Senior Managing Director for IRR, Anthony M. Graziano, and Market Research Analyst, Dan Bowen, a big picture view on the state of the market should recognize that while inventory is up, there is no distress in the market. New pre-construction deliveries closed out successfully in 2016, demonstrating buyer confidence.
Resale pricing retreated modestly (6% – 7%), reflecting both a correction after five consecutive years of growth, as well as a stronger US Dollar, resulting in nominal price increases for most foreign buyers, according to the MDDA report.
With regard to condo delivery, the report notes that the greater downtown Miami area saw the largest volume of delivery (2,202 units delivered in 2016) since 2008, although it was also noted that this figure is mostly in line with the expected 11-year and 15-year cycle of absorption.
The resale market for condominiums in the area, including all projects delivered from 2001 to the present, saw considerable increases in average unit price each year from 2012 to 2015. However, as more inventory entered the market in 2016, the average price per square foot dipped by about 7%, according to the resale analysis provided by MDDA via IRR.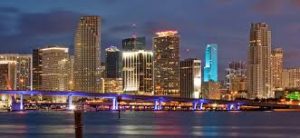 The folks at IRR are predicting that the resale market will likely begin to see growing sales velocity throughout 2017. The main contributing factors being, firstly, more aggressive sellers, and secondly, a buyer's mindset that interest rates are moving upward. IRR is forecasting that average prices may dip another 3% – 6%. They caution buyers against missing the market in trying to time it perfectly.
In its Annual Residential Market Study Update, IRR relays that, "Buyers who are waiting for pricing to bottom will have to watch interest rates which are likely to rise 9-12 months from now. This reality will move domestic buyers off the bench. If you desire an urban lifestyle in paradise, now is the time to be shopping for a unit in downtown Miami."   We couldn't agree more.
Tourism visitation, always regarded as one of Miami's primary market drivers, has remained strong according to IRR. Tourism is a major driver for the economy and employment, as it also is for condo buyers, as well as buildings with short-term rentals. Interestingly, the report also makes specific reference to the debut of the Miami International Boat Show at the Marine Stadium, considering that it, too, will likely help boost tourism visitation in the coming years.
In short, the market study update for MDDA from Integra Realty Resources found that market fundamentals remain strong in the greater downtown Miami area. Growth in opportunities for shopping, as well as employment, along with the continued strength of local tourism, make it likely that this period of growth in downtown Miami's residential market will continue going forward.
Alejandro E. Jordan, Esq. is the Chair of the Jordan Pascale, P.L.'s Residential and Commercial Real Estate Closing/Title Insurance Group, and a licensed Florida Real Estate Professional with over a decade of experience in the business of real estate closings, finance, and development.  His broad base of knowledge allows him to stay ahead of the game and keep abreast of the latest market trends.  If you have any questions on whether or not a particular real estate investment is right for you, need assistance in acquiring or in analyzing due diligence on a particular opportunity, or need help on your next real estate closing, contact us at 305-501-2836 or visit us at www.JordanPascale.com for immediate assistance.