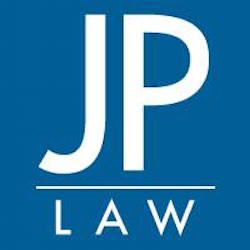 In a previous post, we established an over-arching general understanding of Partition Actions and their applications.  Now let's investigate some of the details of common Partition Actions.
As with every facet of the justice system, proper procedure is a must in all court filings for Partition Actions.  As detailed in Florida Statute 64.041, the initial Complaint in a Partition Action must include the following:
A legal description of the property in question;
The names and places of residence of the owners or any other party with an interest in the property;
Each interested party's percentage of interest;
Any other matters as are necessary to enable the court to adjudicate the rights and interests of the parties, such as unknown additional parties, alternate agreements, or any other relevant factors;
A specific request for relief, usually either complete ownership of the property in question or a percentage of the proceeds from its sale.
Minus these elements, a Partition Complaint may be deemed invalid and dismissed by the Court.
In addition to the filing of the Complaint for Partition, it is always prudent to issue a Lis Pendens for the property in question.  Lis Pendens is Latin for "suit pending" and designates the Real Property in question as being under court action, making it much more difficult for any transactions to occur involving the property.  A Lis Penden essentially "freezes" the property in place, discouraging any further actions involving the property until the questions regarding title have been resolved.
Thankfully, the filing of a Partition Action is intended to decide any and all relevant disputes involving the property.  Upon completion, any questions as to the ownership of a piece of Real Property or the division of the proceeds from its sale are decided and all parties' legal interests therein are satisfied.  In this way, a Partition Action can resolve many issues at once, making it an ideal option when applicable.
As you can see, Partition Actions can be quite useful but the merits of the case lie in the details.  A proper Partition Action requires meticulous effort in order to be time efficient, cost efficient, and ultimately successful.  ESQ.title has comprehensive experience in all levels of Partition Actions, as well as all other facets of Real Estate Law.  We are a full-service law firm, capable of handling complex litigation and transactional Real Estate matters, with the knowledge and experience to pursue our clients' goals quickly and successfully.  If you have a question about Partition Actions, Land Trusts, or any other Real Estate matters, please contact ESQ.title at (305) 501-2836 or via our website schedule a consultation today.
Put our experience to work for you!