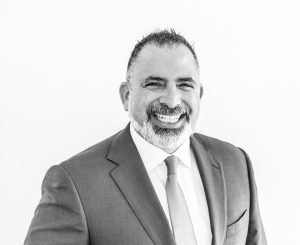 When it comes to purchasing a property, whether it's your dream home or a valuable investment, safeguarding your ownership rights is crucial. That's where title insurance plays a pivotal role. In this article, we'll explore what title insurance is, why it is essential, and how ESQ.title, a reputable real estate law firm located in Coral Gables, Florida, can assist you in securing your property's title.
What is Title Insurance?
Title insurance is a specialized form of insurance that protects property owners and lenders from financial losses due to title defects or issues that may arise during a real estate transaction. It provides coverage for any potential legal claims or disputes that could threaten your ownership rights to the property.
Why Do You Need Title Insurance?
Protection against Title Defects: Title defects can arise from various issues, such as undisclosed heirs, forged documents, errors in public records, or improper recording of legal documents. Title insurance ensures that you are protected against these hidden risks and provides financial coverage if any claims arise in the future.
Peace of Mind: Purchasing a property is a significant investment, and having title insurance offers peace of mind. It ensures that you have clear and marketable title to the property, allowing you to enjoy your ownership rights without the fear of unexpected legal disputes.
Lender's Requirement: If you are obtaining a mortgage to finance your property purchase, the lender will typically require title insurance to protect their financial interest in the property. Lenders want to ensure that their investment is secure, and title insurance provides that protection.
Coverage for Legal Expenses: In the event of a title claim, title insurance not only covers the costs associated with resolving the claim but also provides coverage for legal expenses. This can include attorney fees, court costs, and other expenses related to defending your ownership rights.
Transfer of Ownership: Title insurance also facilitates a smooth transfer of ownership during real estate transactions. It ensures that the property's title is clear and marketable, allowing for a seamless transfer of ownership from the seller to the buyer.
How ESQ.title Can Help You
When it comes to title insurance, having the guidance and expertise of a trusted real estate law firm like ESQ.title can make a significant difference. Here's how ESQ.title can assist you:
Title Examination: ESQ.title will conduct a thorough title examination to identify any potential issues or defects in the property's title. This involves reviewing public records, liens, judgments, and other relevant documents to ensure a clear and marketable title.
Title Insurance Policies: ESQ.title will assist you in obtaining the necessary title insurance policies to protect your investment. They will work with reputable title insurance underwriters to provide you with comprehensive coverage and ensure that your interests are safeguarded.
Resolution of Title Issues: In the event that title issues or defects are identified, ESQ.title will work diligently to resolve them. Their team of experienced real estate attorneys will guide you through the necessary legal steps to clear the title and address any potential claims or disputes.
Expert Legal Advice: ESQ.title knowledgeable real estate attorneys will provide you with advice and insights throughout the title insurance process. They will explain the intricacies of the policies, answer any questions you may have, and ensure that you fully understand the protection you are obtaining.
Smooth Closing Process: ESQ.title will coordinate with all parties involved in the real estate transaction to ensure a smooth and successful closing. They will handle the necessary documentation, facilitate communication, and ensure that all legal requirements are met.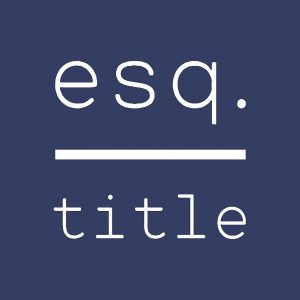 Any real estate transaction must include title insurance because it protects lenders and property owners and gives them peace of mind. You may confidently negotiate the difficulties of title insurance with the help of ESQ.title, a prominent real estate law firm with offices in Coral Gables, Florida. They are a reliable partner in securing the title to your property due to their knowledge, attention to detail, and dedication to client satisfaction.
Don't leave your ownership rights to chance. Contact ESQ.title today and discover how their dedicated team of real estate attorneys can help you obtain the title insurance you need for a secure and worry-free real estate investment.
Contact ESQ.title at (305) 501 – 2836 or visit https://www.esqtitle.law/ to learn more about their title insurance services and schedule a consultation with their experienced real estate attorneys. Protect your investment and secure your ownership rights with ESQ.title.
Disclaimer: This article is for informational purposes only and should not be considered legal advice. Consult with a qualified professional for personalized guidance.