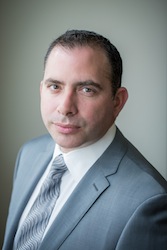 By:  Alejandro E. Jordan, Esq.
Total Industrial inventory in the Miami-Dade County market area amounted to 229,374,658 square feet in 8,790 buildings as of the end of the second quarter 2014. The Flex sector consisted of 16,908,307 square feet in 600 projects. The Warehouse sector consisted of 212,466,351 square feet in 8,190 buildings. Within the Industrial market there were 782 owner-occupied buildings accounting for 30,523,593 square feet of Industrial space.
Sales Activity
Miami-Dade County industrial sales figures for industrial building sales of over 15,000 square feet fell during the first quarter 2014 in terms of dollar volume compared to the fourth quarter of 2013.
In the first quarter, 31 industrial transactions closed with a total volume of over $113 Million. The 31 buildings totaled approximately 1,350,000 square feet and the average price per square foot equated to just under $84 per square foot. That compares to 38 transactions totaling close to $252,000,000 in the fourth quarter. The total square footage was about 2,840,000 for an average price per square foot of $88.69. In the first quarter of 2013, there were 23 closed transactions with a total volume of $66,904,521. The price per square foot averaged $66.97.
 "Cap rates have been higher this year averaging 8.4%, compared to the first quarter of last year when they averaged in the mid 6%," says Enrique Jordan of NAI Miami, Commercial Real Estate Services Worldwide.
About NAI Miami
NAI Miami is a commercial real estate organization with the passion, dedication and expertise to realize maximum potential and generate creative solutions for its clients worldwide. NAI Miami's collaborative services platform provides an expansive, yet nimble responsive structure enabling us to efficiently deliver superior result. To learn more, visit http://www.naimiami.com/ejordan.asp.
About NAI Global
NAI Global is the single largest, most powerful global network of owner-operated commercial real estate brokerage firms. NAI Global provides a full-range of corporate real estate services, including brokerage and leasing, property and facilities management, real estate investment and capital market services, due diligence, global supply chain consulting and related advisory services. NAI Global member firms, leaders in their local markets, are actively managed to work in unison and provide clients with exceptional solutions to their commercial real estate needs. Founded in 1978, today NAI Global has more than 375 offices strategically located throughout North America, Latin America, Europe and Asia Pacific, with over 6,700 local market professionals, managing over 380 million square feet of property. To learn more, visit http://www.naiglobal.com/agents/enrique-jordan.
About the Author
Alejandro E. Jordan is the Chair of the Jordan Pascale, PL's Commercial Real Estate Law Group, and a licensed commercial real estate professional with over a decade of experience in the business of real estate, finance, development and marketing. His broad base of knowledge allows him to stay ahead of the game and keep abreast of the latest market trends.
ESQ.title has over 20 years' experience as advisors to foreign national and domestic real estate investors, industrial real estate owners and tenants, developers, real estate investment companies, and ultra-affluent high net worth individuals. If you have any questions on whether or not a particular real estate investment is right for you, need assistance in acquiring or in analyzing due diligence on a particular opportunity, contact us at 305-501-2836 or visit us at www.JordanPascale.com for complimentary initial consultation for immediate assistance.