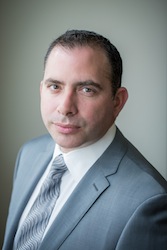 By: Alejandro E. Jordan, Esq.
The Jumpstart Our Business Startups Act, known as the Jobs Act, has changed the way to raise money from groups of investors to purchase commercial and investment real estate properties.  Many forget that raising money from multiple investors is often viewed as selling "securities" and are regulated and restricted under the federal securities laws.
What Changed?
In its July 10, 2013, meeting, the Securities and Exchange Commission adopted the new Regulation D, Rule 506(c) as authorized by the Jobs Act (Title II), which became effective September 23, 2013.  Under the new rule, persons such as issuers, sponsors, syndicators, or promoters selling "securities" to private investors to fund their companies or real estate transactions will be able to advertise their private-investment opportunities under certain conditions.
Under the Securities Act of 1933, sales of securities must be registered with the SEC unless exempt.  The most common exemption has been the Rule 506 private offering exemption.  As much as $898 billion may have been raised in Rule 506 offerings in 2012, according to the SEC.  From 12009 to 2012, the average size was $1.5 million.
Rule 506 (b)
Under the old Rule 506, issuers of securities are exempt from SEC registration as long as they follow the rules for the exemption.  Currently, Rule 506(b), allows issuers to raise an unlimited amount of money from an unlimited amount of accredited investors and up to 35 "sophisticated" investors, but issuers cannot make any offers or sales of securities by means of general advertising or solicitations.  For issuers relying on Rule 506(b), investors may self-certify that they are accredited or sophisticated by checking a box on a prequalification form the issuer provides.
Rule 506(c)
Under the new Rule 506(c), real estate syndicators can advertise to anyone as long as they only accept accredited investors in their offerings and comply with the rest of the Rule 506(c) provisions.
Issuers of Rule 506(c) offerings must demonstrate that they are "reasonably assured" that all investors are accredited.  The SEC has offered some nonexclusive methods to verify an investor's accredited status, which include:
Reviewing filed tax forms for the past two years and written assertions from the investor(s) that the income is expected to continue;
Reviewing brokerage house or bank statement balances or tax assessments and third-party appraisals of real estate holdings and liabilities through an investor's credit report;
Obtaining a written confirmation form a securities broker-dealer, registered investment adviser, licensed attorney, or certified public accountant, who asserts having taken reasonable steps to verify an investor's accredited status within the past three months; and
Using repeat investors; there is an exemption for investors who have previously invested with an issuer as an accredited investor.
When raising money from multiple investors, commercial and investment real estate professionals should proceed with caution and verify information at a minimum through the government's website:  www.sec.gov.  Feel free to contact ESQ.title at 305-501-2836 or visit us at www.JordanPascale.com to set up a confidential consultation to go over your unique real estate syndication needs.