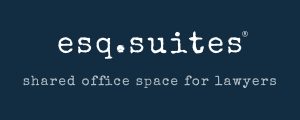 Are you a self-employed lawyer who does business in the downtown Miami and Coral Gables area?  If so, you should consider getting a shared office space for your law practice.  Below are three advantages you can enjoy once you have a flexible shared office space in Miami, Florida.
You can save time and be more productive
Time is precious when you are in the legal profession.  A shared office space can boost your productivity and save you a considerable amount of time since you can start working the minute you arrive.  Our offices are turnkey and offer a range of amenities, so you won't have to worry about trying to find an appropriate work space at the last minute.
You will have a professional setting to meet with clients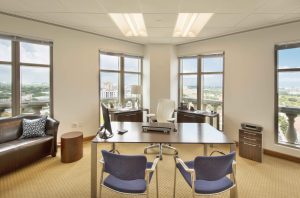 Let's face it.  Clients will start to doubt your professionalism if you only do business in a noisy coffee shop or restaurant.  Those venues may also be inappropriate if you have to discuss sensitive information.  Our Downtown Miami and Coral Gables shared office spaces come with a receptionist service, multiple conferences rooms and litigation war rooms so you can have a private place to meet clients and conduct business.
You can expand your geographical reach with low overhead
Another advantage to having a shared office space is that it's an easy way to expand the geographical reach of your current law practice.  It's a cost-effective solution that can allow you to do business in more than one city with minimal overhead costs.  Because our suites can house solo-practitioners, small firms, and out-of-town firms with diverse meeting spaces, your network can expand the Miami/Coral Gables area.
Lawyers and law firms from other parts of Florida, or even another state have the capability to rent our spaces, making them available for your networking benefit.  Geographically expanding your network can only benefit your firm.
Contact Us Today to Learn More
ESQ.suites specializes in housing solo-practitioners, small firms and out-of-town law firms. Please contact us to learn more about our shared office space in Miami and Coral Gables, Florida. You can reach us by phone at (844) 377-1234 or contact us online if you prefer to communicate by email.
About the Author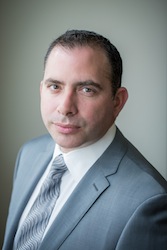 Alejandro E. Jordan, Esq. is the Founder and Chief Executive Officer of ESQ.suites, leading provider of shared office space rentals exclusive for law professionals, attorneys and lawyers in South Florida, Miami, Coral Gables and Downtown Miami. Mr. Jordan has over a decade of experience in commercial lease negotiations for all property types, including office, shared office arrangements, multi-family, retail, and industrial properties. His broad base of knowledge allows him to stay ahead of the game and keep abreast of the latest real estate issues and trends.