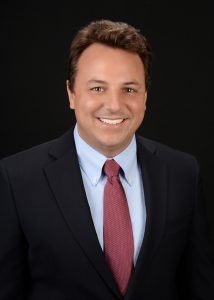 By: Daniel T. Pascale, Esq.
If you jointly own real estate in Florida, it is your right to sue for partition. Partition is the dividing up of real property among the owners. When partition is requested, the court decides how much of the property belongs to each individual under Florida Statute 64.051: Judgment.—The court shall adjudge the rights and interests of the parties, and that partition be made if it appears that the parties are entitled to it. When the rights and interests of plaintiffs are established or are undisputed, the court may order partition to be made, and the interest of plaintiffs and such of the defendants as have established their interest to be allotted to them, leaving for future adjustment in the same action the interest of any other defendants.
Where a property can be divided, such as a plot of land, the court determines the appropriate division. If the property can't be divided, such as with a single family residence, the court may order the sale of the property with the proceeds division stipulated in the court order. It's important to note that the amount the court determines as appropriate may not be the same amount the plaintiff requested. For instance, if a plaintiff has requested half of a property as joint owner, but the defendant had invested in significant improvements, the court may decide the defendant deserves a larger portion of the proceeds.
There are several common situations that may lead to a request for partition.
Divorce – If the parties can't agree on how to divide their property, either may ask the court to order partition.
Heirs and survivorship – Should property pass down to multiple beneficiaries, such as a deceased parent's house to their three adult children, who cannot agree on the disposition of the property, any of the parties can sue for partition.
Any joint ownership where partition is not specifically excluded – As an example, two friends purchase a fishing boat together. They have a small but self-sufficient operation until an argument arises between them. They find they no longer want to do business together, however, neither feels he should be the one to sell his part of the business. Either party may sue for partition to force a resolution.
Understand, partition is not an easy way out. In any of the above situations, very personal relationships may be involved, and emotions can run high. Negotiation may be a better long-term course, but the threat of partition may be what's needed to bring a reticent party to the table.
While partition is commonly granted when it does go to court, it is not automatic. While rare, your particular situation may provide a defense against partition. If you are sued for partition, you will need to speak to a competent real estate attorney immediately to discuss your rights and options.
Jordan and Pascale, P.L., has the experience to protect your interests. We push for favorable negotiations to avoid costly litigation and aggressively fight for your rights if a suit goes to trial. We handle partition cases throughout Monroe, Miami-Dade, Broward, and Palm Beach Counties.  Contact us today to schedule a complimentary 15 minute telephone consultation to determine whether Partition is an option.