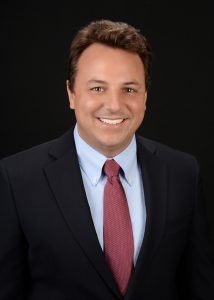 Posted By: Daniel T. Pascale, Esq.
Offices in Delray Beach and Coral Gables, FL
Source: Naples Daily News (Naples, Fla.), June Fletcher. Distributed by Tribune Content Agency, LLC.
NEW ORLEANS – June 13, 2016 – Housing economists from around the country offered forecasts Friday at the National Association of Real Estate Editors convention that are somewhat murky.
Lawrence Yun, chief economist for the National Association of Realtors, summed up the confusion by predicting two separate possible scenarios – one optimistic and one pessimistic.
On the optimistic side, he said that many drivers are likely to boost housing demand in the near future.
Since the recession, many consumers have seen their home equity rise, boosting their household wealth; seen an increase in job opportunities, and have repaired credit problems that arose during the recession.
That's bolstered pent up demand, which in turn has pushed up closed and pending sales, at least on a national level.
They're also behaving more conservatively in their spending.
"People are not doing cash-out refis," Yun said. "They're no longer using their homes as ATMs."
But on the negative side, inventory shortages, including in Southwest Florida, have pushed up prices so high that the young people, burdened by student debt, are delaying both marriage and homeownership. Although they yearn to be homeowners, "they're just not in the game yet," he said.
The new homes that are being built generally are beyond the reach of entry-level buyers, as builders concentrate more on the more lucrative move up market.
Since millennial buyers are now the largest chunk of the population, this inability or unwillingness to buy may have a profound impact on the ability of sellers to unload their homes, lowering the heat on the housing market.
Yun predicts existing home price increases of 4.5 percent in 2016 and 3.2 percent in 2017. Last year, prices rose 6.8 percent.
New homes also should see price growth slow, from 4.8 percent in 2015 to 2.7 percent in 2016 and 2.3 percent in 2017.
Sam Khater, chief economist of CoreLogic, also saw mixed signs in the overall market. On the one hand, borrowers have become more faithful about repaying debt, and fewer tend to have higher credit scores than they did during the boom, making defaults less likely in a downturn.
On the other hand, home prices have risen so high that buyers are being driven into the outer suburbs, upping their commuting costs by about 20 percent, he said.
That's particularly a problem in Southwest Florida, he said, where higher land costs have driven Collier County buyers into the eastern part of the county, or north into more affordable Lee County.
In the middle-market price points, buyers nationwide are also making ever-smaller downpayments, leveraging their homes at levels not seen since the housing boom.
"If they have to stretch that much, it's a problem," Khater said, adding he too expects price growth to slow.
Although many municipalities and nonprofits provide first-time homebuyer assistance, it's often not enough to make a difference, said Daren Blomquist, vice president of RealtyTrac.
For buyers in Collier County, average downpayment assistance for entry-level buyers is about $15,000, while in Lee County, it's $19,000 over the life of a 30-year-loan – about in line with the national average of more than $17,000.
But with or without downpayment help, making house payments on a median-priced house or condo takes a huge bite out of entry-level buyers' wages, Blomquist said – nearly 39 percent in Lee County, and 55 percent in Collier.
Jonathan Smoke, chief economist of Realtor.com, said increasingly the housing market is bifurcating into "haves" – those who have enough income, cash and credit to have access to a variety of homes – and the "have nots" who must sit on the homeownership sidelines and pay ever more burdensome rents.
"The No. 1 issue is can you find the home you need that's affordable," he said.
Svenja Gudell, chief economist at Zillow, noted that though rent growth has slowed by about half over the year to a "more normal" pace of 2.6 percent, high rents and stagnant wage growth still constrain many would-be homebuyers. Consequently, many are staying longer in their apartments than they'd like to, she said.
"The first time homebuyer is older, and the time spent as a renter is much longer," Gudell said. And once renters decide to make the leap into homeownership, the lack of affordable supply keeps them looking longer than they have in the past.
"The lines between selling seasons are starting to blur," she said.
The same constraints in terms of supply and affordability are also preventing some homeowners from making a move to another house, said Brad Hunter, chief economist of HomeAdvisor. He expects the number of stay-puts to increase once mortgage rates start to rise, and to spend on remodeling and home maintenance instead.
"Nesting is a powerful form of investing," he said. "This is a time of conservatism. People want a return on their money."