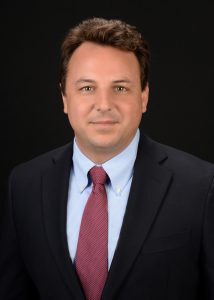 By: Daniel T. Pascale, Esq.
Offices located in Delray Beach and Coral Gables, FL
Condominiums offer a long list of benefits to those who opt to reside in them. Condominium unit owners have the advantage of owning property without the hassle of property maintenance, repairs, and security concerns. Condos are very popular in the city for practical purposes and many times can be cheaper than a single-family home.  It is no wonder why there is a high-rise residential structure being constructed or about to open soon in almost any prime location in the Palm Beach, Miami, and Broward areas.
But there is a downside to the condominium-housing boom. With more people living in close confines with each other, this binds them to display a code of respect and conduct to those they share a small space with. It is therefore only a matter time before interpersonal conflict becomes a part of condominium living.
Legal Representation For Condo Disputes
Our law firm is highly experienced in dealing with issues involving disputes in condominium associations and homeowners' associations throughout the South Florida area. We believe in effectively addressing legal concerns and helping clients and all parties' involved resolve disputes in a smart and efficient manner.
In the past years, unit owners, association board members, and real estate developers have been part of ESQ.title's list of satisfied clients. The firm's grasp of real estate law has made them well equipped to handle all situations possible when dealing with matters concerning Florida condominium laws.
We utilize a collaborative approach in dealing with each and every unique situation. Our real estate lawyers are trained to listen and extend personalized service to our clients. Thus, our clients can expect hard work, insightful analysis, and aggressive representation that build the foundation of a successful case.
Common Sources Of Disputes
Below is a list of the most common disputes that cause disharmony amongst condominium unit owners and associations:
     Problems with lease or rent agreements;
     Pets;
     Unruly neighbors or tenants;
     Safety violations;
     Parking concerns;
     Non-payment of maintenance fees;
     Repairs & Maintenance;
     Leasing or Renting Violations.
If you are looking for experienced real estate lawyers in South Florida to assist you, contact the attorneys at ESQ.title at 305-501-2836.