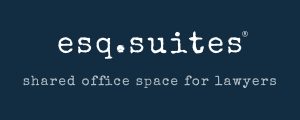 By:  Alejandro E. Jordan, Esq.
We all learned in grade school that if A equals B, then B equals A.  The principle of transitivity may be an axiomatic in mathematics, but it doesn't carry over into commercial real estate.  Any lawyer looking to lease an office from a landlord will quickly learn that 1,000 square feet does not mean 1,000 feet of usable office space.  Because of the way office leases work, you'll need to rent a bigger space than you planned so that your team and equipment can fit.
One thousand square feet ends up being less because of what landlords call the "loss rate."  First, office suites are measured from the outside of the exterior walls.  That means you're paying for the space taken up by outside bricks or siding, window wells, insulation, and drywall. You'll also lose space when doing the interior build-out because you'll need room for hallways and closets which cannot be used as work space.  You'll also want a kitchen, or at least an area for a microwave and a coffee machine, as well as a client waiting area.  The office configuration can also pose a problem.  If you need three offices, it's unlikely that's you'll be able to divide the remaining space into thirds, as each one will need ventilation, wall sockets, and sufficient light. Unless you can spend a lot of money on construction, you'll have to lease enough space to configure three offices around the existing infrastructure.
Finally, you'll have to pay your share for common areas, such as the lobby, restrooms, elevator lobbies, and basement space.  In short, you'll be paying for space in the building where you may never even go.
At ESQ.suites, we value transparency. 
If you need three offices that are 150 square feet each, that is what you will pay for. We, of course, have all the features of other buildings (probably more), but you won't get charged extra for them. Enjoy our the elegance of our lobby and offer your clients a cup of our fresh coffee. We'll take care of the amenities so you can focus on solving legal issues. Looking for office space in Coral Gables, Florida, contact ESQ.suites today to reserve your new law office rental in Coral Gables, Florida.
About the Author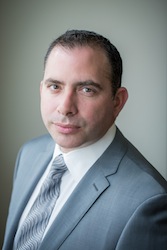 Alejandro E. Jordan, Esq. is the Founder and Chief Executive Officer of ESQ.suites, leading provider of shared office space rentals exclusive for law professionals, attorneys and lawyers in South Florida, Miami, Coral Gables and Downtown Miami.  Mr. Jordan has over a decade of experience in commercial lease negotiations for all property types, including office, shared office arrangements, multi-family, retail, and industrial properties.  His broad base of knowledge allows him to stay ahead of the game and keep abreast of the latest real estate issues and trends. Schedule a Tour Today!