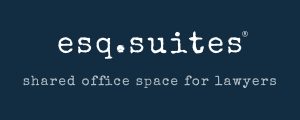 Coral Gables/Downtown Miami, Florida | Shared Office Space Exclusive for Lawyers and Law Firms In the legal profession, it is essential for your firm to be surrounded with like-minded professionals in order to maintain success. Lawyers from all specializations will have access to these suites. Your firm is as strong as your network and ESQ.suites is providing your firm an opportunity unlike any other in the networking field. Building connections with lawyers from various specializations and firms is essential in your law career. Having a diversity in neighbors will allow collaboration and the ability to successfully share and market each other's specializations with clients.
Location
Neighboring suites right out of your office door will be prime networking opportunities. Because of this accessibility, clients who require your services will never have to leave the building, and you never need to leave your office.
Endless Event
Networking is often associated with a conference event or gathering of lawyer professionals. Consider an ESQ.suite to be centered in an endless event of networking. Ample opportunities to meet and communicate with other lawyers will be available on a daily basis.
Never Leave Your Office
What used to mandate leaving and interacting beyond the office doors is no longer a necessity. Networking with ESQ.suites is as simple as making coffee and mingling with other lawyers in your suite. Your daily interactions with your neighbors can have a significant impact on future referrals and gaining clients. The suite lobby can efficiently house your business cards and information for other legal professionals and potential clients.
Geographical Expansion
Because our ESQ.suites can house solo-practitioners, small firms, and out-of-town firms with diverse meeting spaces, your network can expand the Miami/Coral Gables area. Firms from other parts of Florida, or even another state have the capability to rent our spaces, making them available for your networking benefit. Geographically expanding your network can only benefit your firm.
Renting office space from ESQ.suites automatically provides you with a solid network of lawyers. Contact us here to schedule a tour today.
About the Author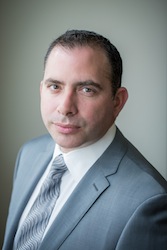 Alejandro E. Jordan, Esq. is the Founder and Chief Executive Officer of ESQ.suites, leading provider of shared office space rentals exclusive for law professionals, attorneys and lawyers in South Florida, Miami, Coral Gables and Downtown Miami.  Mr. Jordan has over a decade of experience in commercial lease negotiations for all property types, including office, shared office arrangements, multi-family, retail, and industrial properties.  His broad base of knowledge allows him to stay ahead of the game and keep abreast of the latest real estate issues and trends. Locations in Coral Gables and Downtown Miami, Florida. 1-844-ESQ-1234 | Contact us here to schedule a tour today.