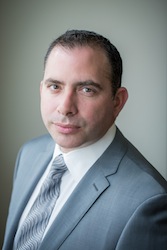 Did you know…
South Florida economic and real estate market fundamentals were very strong when the stay home orders took effect in March. Market performance in March and in the first quarter of 2020 exceeded that of the same period in 2019 despite the COVID-19 interruption.
Positive factors such as negligible delinquencies, lack of a subprime mortgage crisis, strong demand/low supply, low interest rates, strong population growth, demand from foreign buyers and high earners from tax burdened states, high consumer confidence, and solid job market helped lessen the impact of COVID-19 on the South Florida real estate market.
The strength and resilience of the South Florida real estate market prior to the COVID-19 stay home orders has helped minimize the impact on home sales. A significant increase in pending sales since mid-April reflects a strong recovery generated by pent-up demand and insufficient supply, particularly in certain price ranges and neighborhoods. Pending sales, at their highest level in the last 6 months, have spiked nearly 150%.
Prices, which have increased consistently since 2011, continue to increase despite the temporary impact of COVID-19 due to housing shortages and record low housing starts in the majority of price ranges.
Months of supply remain low, reflecting either a seller's or balanced market, except for the luxury condo segment.
The luxury sector has seen an increase in demand over the last year, as price adjustments and purchases by high earners in high tax states have helped absorb excess inventory. As a result, the supply of luxury condos continues to decline year-over-year.
In South Florida, it is still less expensive to buy than to rent (20-25% less depending on the type of loan and downpayment).
Consumers impacted by job losses or salary cuts are getting relief from the government stimulus package. Unemployment claims are already declining nationwide and will continue to do so. Seventy percent (70%) of the U.S. workforce was not impacted by job losses, remain in secure jobs and will continue to consider buying homes.
While jobs were lost during the pandemic, the job loss was temporary, and there has been a surge in hiring by companies in the healthcare, food and grocery, delivery and telecommunications industries.
Why Miami/South Florida?
Miami/South Florida are resilient. We recovered from the last recession faster and stronger than experts predicted and faster and stronger than most other markets in the U.S. and abroad.
COVID-19 has accelerated trends such as migration from high-tax, cold-weather states. Miami realtors report a surge in interest from New Yorkers moving to South Florida full-time.
The New York Times reported a surge in mail forward requests from New Yorkers fleeing COVID-19. South Florida overwhelmingly ranked as the top metro outside of NYC where New Yorkers were fleeing.
Miami offers less expensive properties than most other major metropolitan areas in the U.S. and in the world – and will continue to attract buyers, investors and businesses from the U.S. and worldwide.
South Florida, while having a strong tourism industry, also has a diversified economy, offering no state income tax and one of the best environments to start a business.

About the Author
ESQ.title | ESQ.title has over 20 years' experience as advisors to commercial real estate property investors, residential home owners and borrowers.  If you have any questions on whether a particular real estate opportunity is right for you, contact us at 305-501-2836 or visit us at www.esqtitle.law for immediate assistance.  Our offices are conveniently located in Miami, Florida (Coral Gables), and service clients throughout the State of Florida.