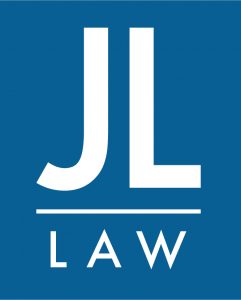 By:  ESQ.title | ESQ.title
Despite the crippling and ongoing coronavirus pandemic, millions out of work, a recession, a national reckoning over systemic racism, and a highly contentious presidential election just around the corner, the residential real estate market is staging an astonishing rebound.
Median home prices shot up 6.2% year over year in the week ending June 27. Homes are selling faster than they did in 2019, when no one had heard of COVID-19. And bidding wars are back as first-time and trade-up buyers who have lost out on other homes slug it out.
It's a far cry from the Great Recession of more than a decade ago, when home prices plummeted, mortgages were plunged under water, and foreclosures seemed to appear on just about every block. But of course, the overbuilt housing market and subprime mortgages helped cause that crisis. Back then there were a glut of homes for sale and not many eager buyers. This time it's reversed.
To be sure, there are plenty of danger signs ahead in this economy, including continuing historic levels of unemployment and rising coronavirus infection rates in many parts of the country. But, for now, real estate is bouncing back much quicker than other bellwether industries.
So what's driving this surprisingly hot market? There's a slew of culprits.
Why there are so many buyers in the market
There's an awful lot of pent-up demand from buyers who were stymied by the novel coronavirus in the spring. These are the folks who were forced to postpone their searches in March, April, and May. Some are first-time buyers with growing families who need the extra space pronto.
They're now back in force, competing with those who had planned to buy in the summer—along with the city folks suddenly seeking a single-family home of their own, a more spacious abode with a home office (or two), and outdoor space.
Surprisingly, even with the worst unemployment since the Great Depression, nationally topping 11% last month, the majority of working Americans have held on to their jobs.
Could home prices eventually fall?
Buyers shouldn't expect deep discounts during this recession—at least not yet. Unlike the Great Recession, a flood of foreclosures isn't expected to hit the market, bringing prices down.
This time around the federal government offered homeowners with government-backed loans (just over half of loans) mortgage forbearance to stave off another foreclosure crisis. Many private lenders followed the government's lead.
The forbearance is good for up to 12 months. It also allows borrowers to work out repayment plans and tack on missed payments to the end of the loans.
Prices could flatten or even dip if there is a surge in foreclosures following the end of the forbearance period. Mortgage rates shooting back up into the 4.5% and 5% range could also slow—or even halt—their climb.
Home prices don't fall just because.  There needs to be a catalyst or some kind of imbalance.

About the Author
ESQ.title | ESQ.title has over 20 years' experience as advisors to residential home owners and borrowers.  If you have any questions on whether a particular real estate opportunity is right for you, contact us at 305-501-2836 or visit us at www.esqtitle.law for immediate assistance.  Our offices are conveniently located in Miami, Florida (Coral Gables), and service clients throughout the State of Florida.