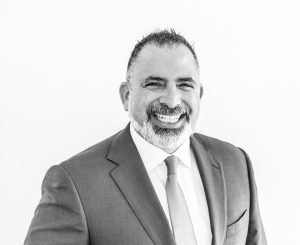 By:  Alejandro E. Jordan, ESQ.
Last year, NFTs (Non-fungible Tokens) exploded in popularity. NFTs, or non-fungible tokens, are cryptographic "tokens" that represent a unique asset such as a piece of art, music, or other collectibles and certify ownership digitally. Most of this was related to tokenized digital art, but most people don't know that NFTs have many more use cases. One of these is real estate NFTs for investing and home ownership. This technology allows for the possibility of fractionalized ownership, cryptocurrency-backed mortgages, and other unique ownership and financing models. Using the NFT approach, a property can be transferred between two wallets, peer to peer, in a secure way, as a result of a fair auction on smart contracts.
Propy is the largest company spearheading this novel technology. Propy is the cryptocurrency market's biggest real estate-focused protocol, with the goal of automating home purchases and making sure closings happen quickly and safely. NFTs created through Propy can be used to prove ownership of a property and as proof of collateral for crypto-based borrowing and lending.
They made news due to the latest real estate NFT auction in the United States by selling a property in Tampa, Florida for 210 Ether (ETH) worth around $650,000, after being the first business to establish a real estate NFT in 2021. Due to huge demand, Propy postponed the sale by two days. Almost 3,000 bidders registered for the online auction, with 50 of them being formally validated by Propy. The utilization of an NFT in the transaction meant that the procedure was far from conventional. The first step was to transfer the house's ownership from the seller to a limited liability corporation prior to the auction. The winner in the auction becomes the owner within a minute after filling out the KYC details. Following the determination of the auction winner, the LLC was instantly transferred to the winner, and the seller got the cryptocurrency payment in her digital wallet. The usual process of completing an inspection, obtaining a title report, and conducting a title search were all done by Propy ahead of time to allow the transfer of ownership to be instantaneous. Propy's ultimate objective with their NFT auction is to appeal to crypto-savvy or younger homeowners who are frustrated with the lengthy home-buying procedure. Easing the transactional phase of buying a home would result in reduced fees and more money for down payments for millennial and Generation Z buyers. As the number of people who own cryptocurrency grows and it becomes more mainstream, so too will the market for real estate NFTs. In the future, Propy plans to let buyers take out mortgages on their platform by using stablecoins, which are cryptocurrencies that are pegged to the value of the dollar, meaning one USDC (US Dollar Coin) will always be equal to one US dollar. This will be key to their success in the future because, currently, buyers have to pay up front in full, which severely limits the number of bidders.
As a follow-up to their most recent auction, Propy intends to sell a condominium on the blockchain. On March 2nd, the listing will go online. The company's upcoming public offering is currently shrouded in secrecy. Propy hasn't revealed any details about the apartment, including its amenities or location, though it will be in the Tampa region. According to the corporation, it is worth between $200,000 and $300,000. Propy intends to list ten additional properties-as-NFTs around the United States. It is looking for unique homes to draw the interest of NFT enthusiasts who consider the tokens collectible.
Some more projects that Propy is working on include:
A real estate NFT marketplace where buyers and sellers from around the world can transact with real estate backed NFTs.
Gamification of the home search and closing process to make it a more enjoyable and less stressful experience.
Integrating financing options to their platform such as real estate backed loans.
The main milestone they are looking to reach is to achieve 2.5 billion dollars in volume in transactions on the platform.
To learn more about "NFT in Real Estate"…. and its applications to real estate in the real world, reach out to us and let's have a Crypto-talk.
Alejandro E. Jordan, Esq. is the Chair of the ESQ.title | Real Estate Law's Residential and Commercial Real Estate Closing/Title Insurance Group, with nearly two decades of experience in the business of real estate closings, finance, and development.  His broad base of knowledge allows him to stay ahead of the game and keep abreast of the latest market trends.  If you have any questions on whether or not a particular real estate investment is right for you or your buyers or sellers, need assistance in drafting offers, contracts, LOIs, or in analyzing due diligence on a particular opportunity, or just have a question on your next real estate closing or potential transaction, contact us at 305-501-2836 or visit us at www.esqtitle.law for immediate assistance.
This article contains links to third-party websites or other content for information purposes only ("Third-Party Sites"). The Third-Party Sites are not under the control of ESQ.title, and ESQ.title is not responsible for the content of any Third-Party Site, including without limitation any link contained in a Third-Party Site, or any changes or updates to a Third-Party Site. ESQ.title is providing these links to you only as a convenience, and the inclusion of any link does not imply endorsement, approval or recommendation by ESQ.title of the site or any association with its operators. This article is intended to be used and must be used for informational purposes only. It is important to do your own research and analysis before making any material decisions related to any of the products or services described. This article is not intended as, and shall not be construed as, legal or financial advice.