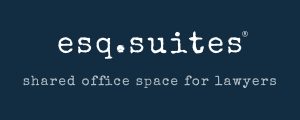 I just had a client move into a new office last week and it got me thinking about the moving process. Moving is a complete pain, inconvenience and disruption, but it can also be an opportunity for a company to consolidate and improve its infrastructure while lowering its real estate costs long-term. The following are the most common pitfalls when it comes to your office relocation: 1) Underestimating what is involved with a law office relocation It's a process – and like any process it can be broken down into a series of simple tasks and checks. The intelligent use of project planning documents, spreadsheets and checklists will not only help with the planning of the office move, but also act as the road map to carry out the many tasks involved with the project. They should include all of the tasks that need to be completed (and the steps leading up to them), the individuals, teams and companies responsible for completing each task, and the deadlines. Lawyers and Law Firms shouldn't try and reinvent the wheel when they can use tried and tested moving office tools and guides.
2) Not starting the law office move process early enough
There's a lot to do, so the earlier companies start the greater the chance of achieving the smooth move the law firm expects. It's impossible to plan too far ahead. Once the Law Office Move Project Leader has been appointed work should start. All things being equal, best practice says that law firms or attorneys should start reviewing their options 9-18 months prior to lease expiration or break option, regardless of whether they are considering renewing, renegotiation or relocating. It is vital to allow enough lead-time to increase the amount of leverage and competition between the various options, which can result in substantial savings.
3) Going it alone and not engaging professional help
This is a false economy and, as a result, many office moves end up being a time-consuming and stressful job fraught with difficulty and expensive mistakes that could have been avoided. In today's environment – now more than ever – law firms should be looking to extract every ounce of value they can from everything they do. For a law office relocation, there is no question that this is best achieved through businesses combining their understanding of their own priorities with the expert advice and market knowledge of law office move professionals. This not only ensures that they don't make any critical mistakes but also saves them money over the term of the lease. Let us help you form the right team to help you with your law office space. Give us a call today at 844-377-1234 to discuss your current situation. About the Author: ESQ.suites is the leading provider of law office rentals in Miami, Florida, exclusive for lawyers, solo practitioners, small firms, and out-of-town firms.  Flexible office rentals in Miami with options ideal for solos, small law firm attorneys and law professionals.  See locations and pricing here.
"It's not just an office, it's a way to grow your legal practice."
Visit ESQ.suites for more information:  www.esq-suites.com Schedule a tour Today!