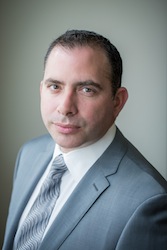 By: Alejandro E. Jordan, Esq.
The greater Miami area has emerged as one of the leading commercial real estate investment locations in the U.S. due to its climate, diversity, proximity to South America, and infrastructure. Foreign investment from Mexico, China, Venezuela, Canada, India and Brazil drives many of the commercial real estate acquisitions throughout South Florida.  While each investor has a different risk tolerance and end goal in mind, they are all looking to protect their investment by purchasing the safest property with the highest returns possible.
Single Tenant Triple Net Investments (NNN) – Low Risk and High Yield Commercial Real Estate Investment
Fortunately, there is a real estate investment option that can offer low risk and high yields. It's called a Single Tenant Credit Net Lease Investment (NNN), Freestanding NNN Investment, or Triple Net Leased Investment.
When executed properly, it can give an investor the ownership control of a real estate investment while eliminating most of the risk and headache of traditional real estate investment.
With an NNN Investment Property you get:
Control—you own the asset (unlike stocks and bonds)
Good credit terms for leveraging/borrowing
Steady cash flow that far exceeds the low interest being paid by financing institutions
Steady long term cash flow for 5, 10, 25 years depending on lease terms
Little or no management responsibilities
How do you get all these benefits from NNN Credit Net Lease Investments?
First, the tenants who occupy these properties (like Walgreens, CVS, 7-Eleven or Pollo Tropical) often occupy the same property for many years. It is not uncommon for these tenants to stay at the same location for 10, 20 or even 25 years. The leases are usually guaranteed by companies with billions of dollars in annual sales and assets. These properties, if chosen carefully, are important contributors to the operation and cash flow of the company. This greatly increases the likelihood of the tenant renewing at the end of the lease term.
Second, lenders are inclined to offer more attractive credit terms to buyers of NNN Properties with National Credit worthy tenants. This is based on the stability offered by these high quality, long-term tenants. Better terms means better profit, which means better more reliable cash flow from your investment.
Third, tenants of these high quality NNN properties pay:
Real Estate taxes
Property insurance
Utilities
Repairs
Many prefer to attend to all property maintenance themselves
This means less maintenance obligations for you, the owner.  Of course, no real estate investment comes without risk, and each transaction requires due diligence before acquisition.
Our law firm routinely advises foreign national and domestic real estate investors, developers, retailers, real estate investment companies, and ultra-affluent high net worth individuals on investment opportunities. If you have any questions on whether or not a NNN investment is right for you or you would like to conduct due diligence on a different investment opportunity, please contact us for a no-cost initial consultation.
About the Author 
Alejandro E. Jordan is licensed commercial real estate professional and a Florida real estate attorney with over a decade of experience in the business of real estate, finance, development and marketing.  His broad base of knowledge allows him to stay ahead of the game and keep abreast of the latest business trends.
Alejandro has the unique ability to:
Evaluate the best investment options from the many available in Florida based on his client's portfolio needs and goals.
Assist real estate developers in finding qualified sites for net leased property development, help them avoid sites with potential environmental and zoning roadblocks, poor access points and unfavorable demographic trends.