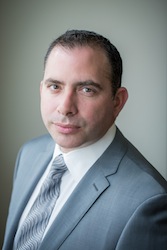 By: Alejandro E. Jordan, Esq.
Whether you are a seasoned real estate veteran or a first time investor, having a due diligence checklist in "black and white" is a valuable and necessary tool for any real estate purchase.  For commercial real estate, value is determined by analyzing the income stream the property generates or is expected to generate. Of all the commercial properties types, perhaps none of them are more complex than the analysis of a mixed-use multi-tenant property with residential, office, and retail uses. While every commercial real estate investment presents a unique set of challenges and opportunities, each transaction beings with essentially the same due diligence.
Below is a commercial real estate due diligence checklist that provides you with a general list of some of the most necessary documents to review and analyze with your South Florida due diligence real estate lawyer.
Preliminary South Florida Commercial Real Estate Due Diligence Checklist:
Financial records: Annual profit and loss statements (P&Ls) past 3 years minimum (5 years preferred)
At least one year monthly P&Ls (preferably two years)
Rent Roll including term, deposit, and payment history
Insurance: Insurance Policy; including all riders, risk assessments, and disclosure affidavit for carrier
All Existing Loan Documents: including notes, deeds of trust, closing statements, title policy, rate riders, etc., and contact names and numbers.
All Leases: entire copies plus any addendum or riders.
Any service or advertising contracts: (Trash, extermination, maintenance, management, commission agreements, union agreements, vending, billboard, pay telephone, etc. and any instrument or contract to be assumed by Purchaser)
Copies of all recent appraisals, engineering reports, environmental reports
Survey (as-built), legal description, architectural and engineering plans and specifications
Payroll register: List of employees including name, position, wage rate, and entitled benefits
Physical inventory of furniture, fixtures, and equipment, and supplies.
Utility bills: Water, Sewer, Gas, Electric (at least two years of monthly statements) (or recap report from provider showing usage and cost)
Bank statements showing deposits for last twelve months (optional)
Fire System inspection reports
Property Tax tickets for the past three years (real estate and personal)
Litigation History: details of any past or pending litigation (if none, then affidavit from owner)
Pre-Closing South Florida Commercial Real Estate Due Diligence
Engineering Inspection and Survey
Environmental Inspection and Survey: Key Issues: Asbestos, Lead Paint, underground tanks, wetlands
Environmental Phase One: An Environmental Phase One (1) Assessment is an inquiry conducted to determine the environmental status of a property or facility in connection with a real estate property transaction. It follows standards which includes those published by ASTM.
Environmental Phase Two: Assessments/Subsurface Investigations: These projects include but are not limited to subsurface drilling and sampling, monitoring well installation and sampling, ground penetrating radar, and asbestos and lead sampling.
LUST survey- leaking underground storage tanks
Property tax verification
Mortgagee Estoppel letters
Legal Verifications: licenses, permits, zoning
Our South Florida real estate law firm regularly assists clients with commercial real estate due diligence.  When negotiating your next South Florida commercial real estate contract, we recommend that you allow ample time to complete your due diligence. Call us today to discuss your next South Florida real estate transaction at 305-501-2836 or visit us at JordanPascale.com.