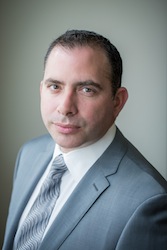 By: Alejandro E. Jordan, Esq.
Whether you are a seasoned real estate veteran or a first time investor, having a due diligence checklist in "black and white" is a valuable and necessary tool for any real estate purchase.  For commercial real estate, value is determined by analyzing the income stream the property generates or is expected to generate. Of all the commercial properties types, perhaps none of them are more complex than the analysis of a mixed-use multi-tenant property with residential, office, and retail uses. While every commercial real estate investment presents a unique set of challenges and opportunities, each transaction beings with essentially the same due diligence.
Below is a commercial real estate due diligence checklist that provides you with a general list of some of the most necessary documents to review and analyze with your South Florida due diligence real estate lawyer.