When it comes to purchasing a home, finding ways to save money is essential. One strategy that can lead to significant savings is working with a real estate agent who offers buyer rebates. In this blog post, we will explore how you can find a real estate agent who offers buyer rebates, and we will introduce you to ESQ.Title, a reputable law firm located in Coral Gables, Florida, that can assist you in this process.
Understanding Buyer Rebates:
Before diving into finding a real estate agent who offers buyer rebates, let's briefly understand what a buyer rebate is. A buyer rebate is a portion of the real estate agent's commission that is returned to the buyer as a cash rebate after the successful closing of a home purchase. This rebate can result in significant savings and can be used towards various homeownership expenses.
Steps to Finding a Real Estate Agent Who Offers Buyer Rebates:
Research and Networking: Start your search by conducting thorough research online. Look for real estate agents or firms in your area that mention buyer rebates as part of their services. Additionally, reach out to your network of friends, family, and colleagues who have recently purchased a home and inquire if they worked with an agent who offers rebates.
Interview Multiple Agents: It's crucial to interview multiple real estate agents who offer buyer rebates to find the right fit for your needs. Prepare a list of questions to ask them about their experience, track record, and the buyer rebate program they offer. This will help you assess their knowledge, expertise, and commitment to providing savings for their clients.
Check Credentials and Reviews: Ensure that the real estate agent or firm you are considering is licensed and in good standing. Look for reviews and testimonials from past clients to gain insights into their reputation and customer satisfaction. Online platforms and real estate directories can be valuable resources for gathering this information.
Ask About Rebate Terms and Conditions: During the interview process, inquire about the specific terms and conditions of their buyer rebate program. Understand the percentage of the commission that will be rebated to you, any limitations or exclusions, and the timeline for receiving the rebate. Clarify any concerns or questions you may have to avoid any surprises later.
Why Choose ESQ.Title for Your Buyer Rebate Needs:
ESQ.Title, a trusted law firm located in Coral Gables, Florida, not only provides legal guidance but also connects clients with real estate agents who offer buyer rebates. When you choose ESQ.Title, you benefit from:
Expertise and Experience: ESQ.Title has a deep understanding of the buyer rebate process and can guide you through every step. They have established relationships with real estate agents who offer rebates, ensuring you have access to professionals who are experienced in providing savings to buyers.
Comprehensive Services: ESQ.Title offers a range of services beyond buyer rebates. They can provide legal support throughout your homebuying journey, ensuring compliance, protecting your interests, and facilitating a smooth closing process.
Personalized Approach: ESQ.Title takes the time to understand your unique needs and preferences. They will match you with a real estate agent who not only offers buyer rebates but also aligns with your specific requirements, ensuring a tailored experience:
Finding a real estate agent who offers buyer rebates can be a game-changer in your homebuying journey, providing you with significant savings. Through research, interviews, and careful consideration, you can identify an agent who understands the value of buyer rebates. And with ESQ.Title knowledge, you gain access to a trusted law firm that can connect you with the right agent and provide legal support throughout the process. Take the next step towards unlocking savings—reach out to ESQ.Title today.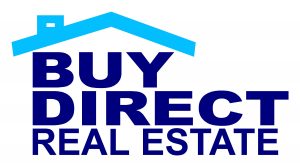 Ready to find a real estate agent who offers buyer rebates and start saving on your home purchase? Contact ESQ.Title today at (305) 501 – 2836 or visit https://www.esqtitle.law/. Their knowledgeable team is eager to assist you in finding the right agent and ensuring a successful homebuying experience with substantial savings.
About the Author
Alejandro E. Jordan, Esq. is the Chair of the ESQ.title | Real Estate Law's Residential and Commercial Real Estate Closing/Title Insurance Group, with nearly two decades of experience in the business of real estate closings, finance, and development.  His broad base of knowledge allows him to stay ahead of the game and keep abreast of the latest market trends.  If you have any questions on whether or not a particular real estate investment is right for you or your buyers or sellers, need assistance in drafting offers, contracts, LOIs, or in analyzing due diligence on a particular opportunity, or just have a question on your next real estate closing or potential transaction, contact us at 305-501-2836 or visit us at www.esqtitle.law for immediate assistance.
Disclaimer: This article is for informational purposes only and should not be considered legal advice. Consult with a qualified professional for personalized guidance.