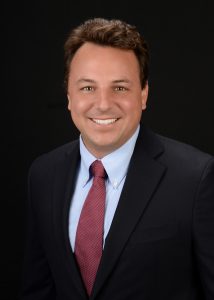 By Daniel T. Pascale, Esq.
Offices located in Delray Beach and Coral Gables, FL
CORRECTING A FORECLOSURE JUDGMENT
The Court considered whether Florida's Rule of Civil Procedure allowing for corrections of "clerical mistakes," encompasses authorization to supplement a final deficiency judgment by clarifying the party defendants' status in the litigation almost three years after the entry of the initial judgment. See Fla. R. Civ. P. 1.540(a). The District Court of Appeal held that rule governing relief from a judgment, decree, or order on the basis of a clerical mistake did not extend to allow the Circuit Court to supplement its initial deficiency judgment in order to more definitively address the litigation status of the three party defendants.
OBJECTION TO FORECLOSURE SALE NOTICES
Debtor filed objection to foreclosure sale of property. The Court held that the Debtor's perfunctory objection to the judicial sale did not make any claims of deficiency regarding the sale's unfairness or irregularity. As such, Lyons's objection was legally insufficient as a matter of law and the trial court necessarily abused its discretion by setting aside the judicial sale on this basis. And while there was a hearing held on the objection, the trial court did not make any findings in its order or state its reasoning for setting aside the sale. Similarly, there is nothing contained in the record to indicate that the sale suffered any deficiency or irregularity requiring it to be set aside. Without such a basis, the trial court abused its discretion when it set aside the sale.
MORTGAGE ON THE MARITAL HOME
Background: Divorce action was brought. The Circuit Court, Orange County, Robert M. Evans, J., awarded marital home to husband and ordered wife to execute a quitclaim deed of her interest to husband. Wife appealed.
Holding: Although trial court awarded marital home, which was mortgaged, to husband and ordered wife to execute a quitclaim deed of her interest to husband, trial court made no provision for wife to be relieved of liability for that indebtedness, and thus, case would be remanded to trial court to direct that husband attempt to refinance the home to get the mortgage solely in his name within a reasonable time and include a hold harmless provision in the amended final judgment in the event husband was unable to obtain refinancing.