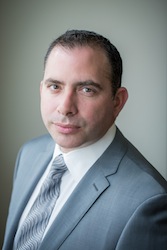 By:  Alejandro E. Jordan, Esq.
Total Industrial inventory in the Miami-Dade County market area amounted to 229,374,658 square feet in 8,790 buildings as of the end of the second quarter 2014. The Flex sector consisted of 16,908,307 square feet in 600 projects. The Warehouse sector consisted of 212,466,351 square feet in 8,190 buildings. Within the Industrial market there were 782 owner-occupied buildings accounting for 30,523,593 square feet of Industrial space.
Sales Activity
Miami-Dade County industrial sales figures for industrial building sales of over 15,000 square feet fell during the first quarter 2014 in terms of dollar volume compared to the fourth quarter of 2013.